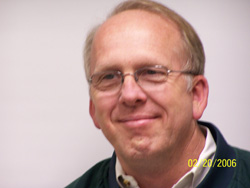 One of the best ways to improve your home's curb appeal is to hire us for our top quality tree trimming in Southlake, TX services. We have been in business for years and know what we are doing and will not be beat. Trimming helps extend the life of trees and helps them grow and flourish. The first-rate services we provide can also enhance their beauty. You may be tempted to trim your trees on your own. We highly recommend that you do not because you could damage your trees. If trees are improperly trimmed, they could be severely damaged and could stop growing and could also die.
Our certified and trained arborists know how to properly trim trees. In addition, they will correctly shape your trees and make them look beautiful. Shaping helps promote tree growth and helps improve tree health. If you are looking for reliable services from highly skilled experts, we urge you to call us right away. Our arborists can offer you quality tree trimming that will not be duplicated or surpassed by our top competitors. Our arborists know what they are doing. We guarantee that they will safely trim your trees and will make them look great and can help them thrive.
Trimming removes weak or diseased limbs that could fall. Plus, it can be used to remove overgrown branches that may damage the tree. Also, trimming can be used to remove low hanging branches that may be blocking your driveway or that are interfering with your telephone, cable or power lines. If you want your trees to be properly trimmed, we assure you that our quality tree trimming services in Southlake, TX are unequaled. You can trust our skilled arborists to do the job right. We offer the most thorough tree care ever...or it's free. Contact us today for a free estimate.