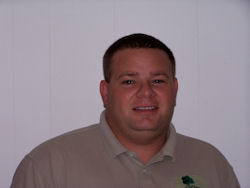 Tree trimming is one of the best 3ways to maintain trees. It is crucial to their growth and to sustaining their health. In addition, quality tree trimming in Southlake, TX helps trees keep their natural beauty. You could trim your trees yourself, but if you do not do it correctly you could severely damage your trees, which could affect their appearance, growth and health. Our certified arborists have the skills, training and expertise to safely eliminate problem areas such as overgrown limbs, thick foliage and dead spots.
Trimming trees is and an art form and must be done by skilled professionals because if it is not done right or the tree may end up looking bad. If a tree is not perfectly trimmed it may look lopsided, which will ruin the aesthetics of your landscape. Our crew knows what they are doing and has the skills to properly trim your trees and will make them look gorgeous. You can trust that our team members are experts that can offer you high quality tree trimming services in Southlake, TX that will not be found anywhere else in town. We have been in existence for many years and will not be outdone by any competing company in the region.
Our team can make your trees healthier and stronger and can extend their lifespan. Plus, proper tree trimming can make your property safer due to the removal of unhealthy and weak limbs and branches. Also, our top-quality tree trimming can strengthen weak trees and make them resistant to damage from high winds and storms. Trimming trees also makes trees resistant to pests and diseases. Plus, it increases sunlight, which can make the grass and undergrowth look beautiful. We offer the most thorough tree care ever...or it's free. Give us a call today for an estimate or to schedule an appointment.