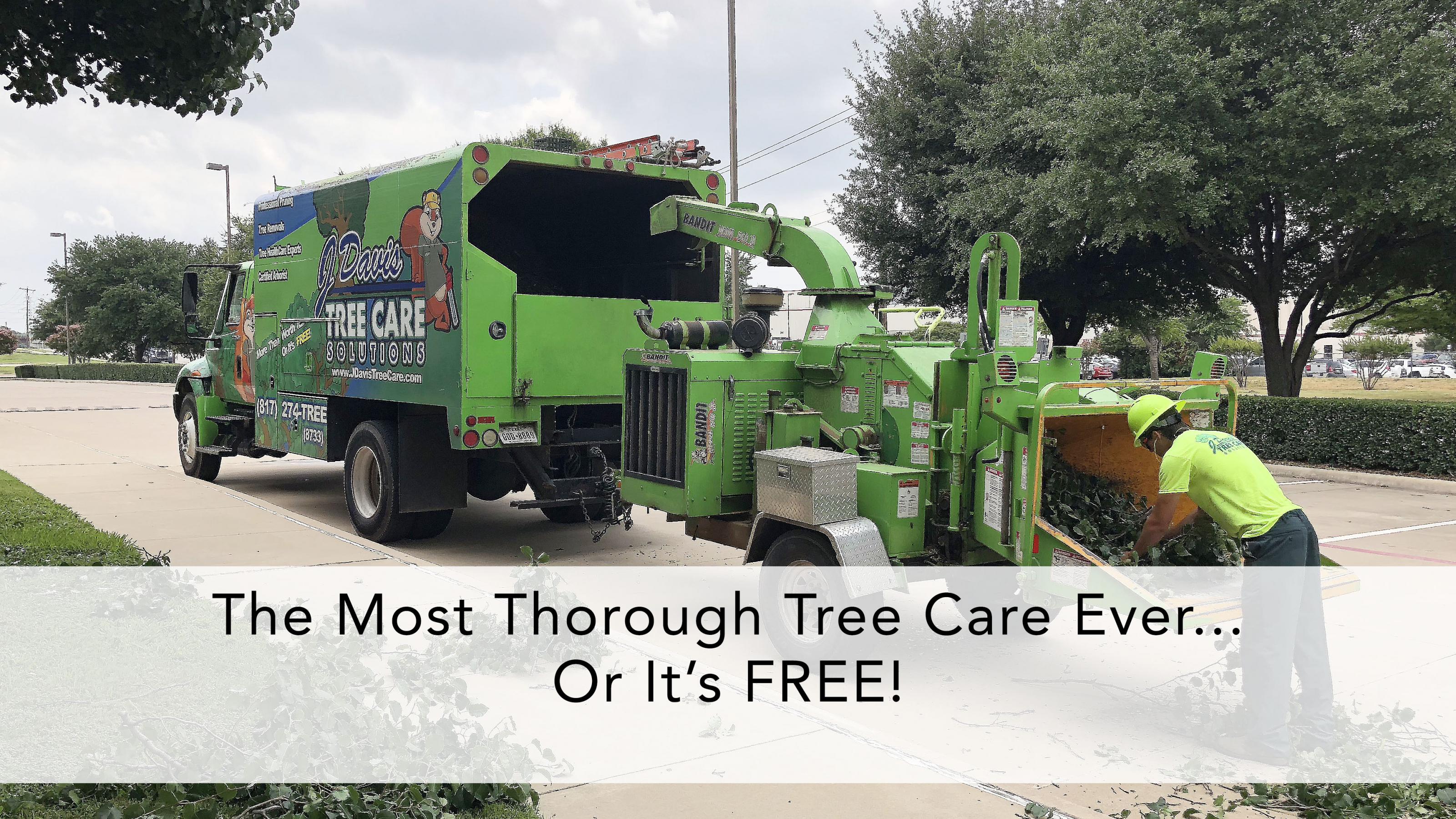 Trees are beautiful and add value to homes, which is why we know you want your trees to be healthy. One of the best ways to keep trees in good shape is to hire a trusted company to provide you with quality tree trimming services in Arlington, TX. We have been in business for years and know how to neatly trim and shape trees. If you hire us, we guarantee our trained arborists will improve the aesthetics of your landscape. Trimming also helps enhance the health of trees. If you want your trees to live longer and grow strong, we advise to give us a call. Our certified crew has the expertise to properly maintain your trees.

Trimming also removes potential risks such as weak limbs that can fall and damage homes and people. Our top-quality tree trimming can prevent this from happening. If you want your house and family to be safe, removing weak limbs and branches helps keep people and homes safe. Having trees trimmed on a regular basis can save money. It can be expensive to repair damage to a home or car from a falling limb. In addition, if a branch should fall and badly injure a person, the medical bills could be staggering. You can trust on our certified arborists to do the job safely and right.

Branches can twist and can become overgrown, which can prevent trees from growing. Plus, dense foliage can block sunlight. We use advanced and safe methods to properly trim trees, which helps improve the health of trees. Trimming eliminates overgrowth and gets rid of twisting branches, which helps trees thrive. Our quality tree trimming services in Arlington, TX will not be matched and will keep your trees looking great. We offer the most thorough tree care ever...or it's free. Contact us today to schedule an appointment.