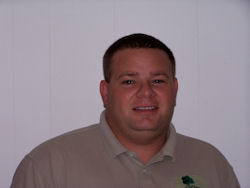 Trees look great and enhance the landscape. Plus, they provide shade and help increase property values. Pruning trees also increases sunlight, which can help shrubbery and grass grow. Pruning can also extend the life of trees. It is a necessity if you want your trees to be healthy and beautiful and to flourish. We are a reputable company that has been in existence for many years that can offer you top quality tree pruning in Southlake, TX at an affordable price. You can trust our certified and highly trained arborists to do an efficient job.
Top reasons pruning include the removal of cracked, split, dying or dead branches. Dense foliage and dead spots are also issues that may require pruning. Trimming and pruning trees prevents further damage to trees. Plus, it stops weak branches from falling on you or your house or car. Pruning also keeps branches and limbs from obstructing sidewalks and from interfering with power, cable and telephone lines. Also, of trees are located on the tree lawn or near the corner, they could block or obstruct the sight of drivers. In addition, quality tree pruning can balance your trees and prevent them from leaning due to extra foliage and overgrown limbs.
Pruning also prevents disease and bug infestations. When dying or infested limbs and branches are removed, it stops bugs from infesting the entire tree. Pruning also promotes new tree growth and can stops unwanted growth such as twisting or overgrown branches, which can damage trees. Our skilled experts can provide quality tree pruning in Southlake, TX that can save the life of your trees. We offer the most thorough tree care ever...or it's free. If you want your trees to thrive and to be healthier and to live longer, please give us a call today for an estimate or to schedule an appointment.