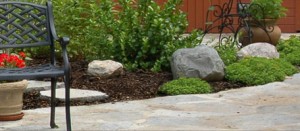 Pruning improves the health of trees and can make them look beautiful. In addition, it can enhance curb appeal and increase the value of your home. If you want your landscape to look pristine, we ask you to contact us for our top-notch quality tree pruning services in Southlake, TX. We are a highly reputable company in your area that you can depend on to do an efficient job. Our certified and skilled arborists have years of training and experience to do the job properly. If you hire us, you can trust that your trees will flourish.
Pruning gets rid of weak, dying and dead limbs as well as overgrown limbs. Dead and weak branches can be very dangerous because they can fall on houses and people. If they should fall, it is possible that your home or car could suffer significant damage. Moreover, if a branch fell on you or another person, the injuries could be severe or deadly. We offer top quality tree pruning that strengthens trees and helps them thrive. The services we provide are unsurpassed by our competitors and can help extend the life of trees.
It is a fact that with the proper care trees thrive. Hiring professionals like us to prune your trees is wise because our arborist will do the job right. Plus, our tools and methods will not harm your trees or property. It is best to hire trusted and reputable experts like us to prune your trees due to our know-how and training. Our pruning techniques will enhance the look of your trees and will improve their health. We offer the most thorough tree care ever...or it's free. Our estimates are free, and our prices are reasonable. Please contact us today if you want top quality tree pruning services in Southlake, TX that will not be beat.