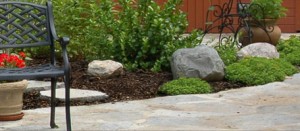 We have been in business for decades and can provide you with quality tree pruning services in Arlington, TX that will improve the condition of your trees. Our trained arborists will remove broken, weak and dead branches, which can prevent tree growth. It is a good idea to have trees professionally pruned annually to help trees thrive. Pruning also increases safety. Dead, weak and diseased branches can fall at any time and should be removed right away. Pruning eliminates the risk of branches falling on your home, car or on people. Plus, pruning keeps low hanging branches from obstructing walkways, sidewalks and driveways.
Pruning can also stop bug infestations and can prevent further damage to trees. Insects can cause many problems and can kill trees if the issue is not handled as soon as possible. Bugs build nests in trees that can damage and weaken trees and that can cause trees to die. You can depend on our trusted and top quality tree pruning services to stop bug infestations and to prevent diseases from spreading. Our skilled team will fully inspect your trees for disease and infestations and will properly treat the issue. Pruning helps keep trees free of disease and infestations and helps keep them flourish.


Trees need proper maintenance to keep them in good condition and to help them thrive. Pruning enhances the health of trees and makes them stronger. Pruning services helps shape and beautify trees and removes dead spots. It also eliminates unhealthy limbs and branches. This process also helps improve the structure of trees and helps them grow. Pruning is one of best ways to keep trees healthy and can extend their life. Our expert and quality tree pruning services in Arlington, TX will not be matched and helps trees flourish. We offer the most thorough tree care ever...or it's free. Contact us today to make an appointment.