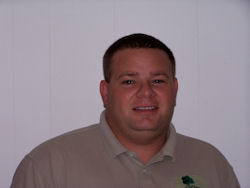 Trees need proper maintenance to keep them in good condition and to improve their health. Plus, quality tree care services in Southlake, TX can give them a robust appearance. Over time, tree limbs can hang low and foliage can grow thick. In addition, branches can overgrow, twist and intertwine, which can affect growth. We are experts and have been providing services that are unsurpassed for years. Our arborists are highly trained and skilled and know how to properly trim, prune and shape trees. Professional services that we provide can help trees thrive and grow strong.


Hiring us can also help improve the health of trees. We remove dead, dying and diseased branches, which can kill trees. In addition, dead and weak branches are unsafe because they could fall at any time and injure people or damage houses. It is wise for homeowners to have their trees inspected for various issues like overgrown branches and disease and for safely purposes. Pruning and trimming prevents disease from spreading and helps improve the health of trees. Plus, pruning and trimming makes trees look great and can give them a perfect shape. Our top-quality tree care services are the best offered in the region and will not be duplicated.
For homeowners looking for reliable services that will improve the health and appearance of their trees, we suggest they give us a call. We have a solid reputation in the area and are a well experienced company that can be trusted. Our arborists are experts and have the skills to provide top quality tree care services in Southlake, TX
that helps trees flourish and live longer. We use advanced equipment, methods and tools to ensure the job is done right and safely. Our company offers the most thorough tree care ever...or it's free. Contact us today for an estimate or to make an appointment.