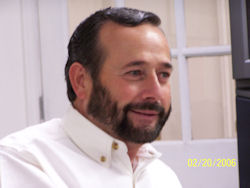 Tree fertilization in Keller, TX is important work as it can help a tree that is struggling to grow to have the nutrients that it needs to shoot up and be healthy. If you have noticed that a tree in your yard seems to be having a difficult time staying alive, and that the tree is not growing like you expected it to and just is not healthy, you should consider having that tree get fertilized. There is a certain kind of food that can be given to the tree to help it grow bigger, be stronger, and stay a healthy part of your yard for a long time.

When we show up to complete tree fertilization work in Keller, TX, we know which trees actually need the help that we offer and which are going to be okay, no matter what. We know what kind of food to give to a tree that we are feeding, and we can help all of your trees to be healthy. You can trust that we will figure out why one of your trees is struggling to grow and that we will know how to give each one of your trees the care that it needs to be healthy.
You might be surprised at the thorough way in which we work. We are all about focusing on the whole tree and figuring out what is really going on with it. We are all about giving you every bit of help that you think that you need and not leaving you hanging. When we work for you, you can know that you will receive the most thorough tree care services. If you do not feel that we are thorough enough, our services will be free to you. We want you to know that you can trust us to do a good job.