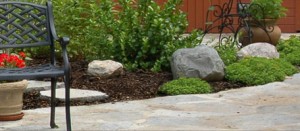 We offer quality tree pruning in Southlake, TX that eliminates weak, dead and infected branches from trees. It is best to have trees professionally pruned at least once a year to prevent overgrowth and to help trees thrive. In addition, pruning helps keep homes and safe. Dead, sick and diseased branches can fall at any moment and damage houses and vehicles. Plus, they can fall and harm or kill people. It is wise to have weak branches removed right away. Pruning guarantees safety because it reduces the risk of branches falling on people, homes and cars. Plus, it can also prevent branches from coming in contact with structures, roofs, windows and with power lines.


Pruning also helps stop insect infestations. Bugs can cause major issues if the situation is not properly controlled. If nests are built, trees could suffer significant damage that could severely weaken or kill them. Moreover, pruning can prevent pests such as chipmunks or moles from damaging trees and homes. The quality tree pruning services we provide can stop diseases from spreading and manages pests. Our team also inspects trees and will successfully treat any issue they find. Inspections strengthens trees and keeps them healthy and can extend their life.
Trees must be well maintained to grow tall and strong. Pruning also shapes trees and makes them look beautiful. Homeowners can rely on us to do the job right, Plus, they trust our skilled arborists to have the training to care for trees. Pruning gets rid of unhealthy branches so trees can flourish. It is also improves the health and structure of trees and promotes new growth. Pruning is a great way to help trees thrive and to grow. Our quality tree pruning services in Southlake, TX will not be duplicated. We offer the most thorough tree care ever...or it's free. Contact us today.