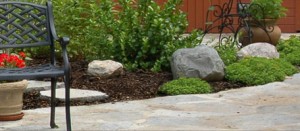 Tree pruning keeps trees healthy and improves their appearance. It also enhances the landscape, which can boost property value. If you want to improve the look of your property, we guarantee that our top-quality tree pruning services in Southlake, TX are the best offered in the area. We are a highly reputable and reliable company that has well trained arborists with years of experience. You can trust them to have the skills needed to properly prune your trees and to do the job right. When they are done, we guarantee your trees will be healthy and strong.
Trees also thrive when they have been properly shaped. We suggest that you hire skilled and certified professionals to trim and shape your trees. Our crew knows what they are doing and will not damage your trees or property during the process. If pruning is not done with a high degree of skill and precision, trees may stop growing. Also, if pruning is not properly executed, trees can be permanently damaged, or they could die. Our quality tree pruning is first-rate and will help trees flourish and grow. The services we provide will not be equaled by any competing company in town and helps improve the health of trees.
Weak and sickly branches can be dangerous because they can fall at any time. Pruning removes dying, diseased and dead branches and keeps trees healthy, which is why it should be done at least once a year by trained experts such as our skilled team. It is wise to have your trees pruned by professionals to keep them in good condition. We offer the most thorough tree care ever...or it's free. We guarantee that our quality tree pruning services in Southlake, TX will not be duplicated or beat by the competition. Contact our office today for an estimate or to schedule an appointment.