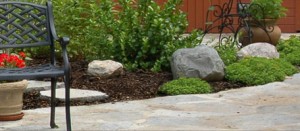 We are a local and trusted business in the area that has been in operation for years. Our quality tree pruning services in Southlake, TX are the best offered in the region and will improve the health and look of trees. In addition, pruning can increase a home's curb appeal and value. If homeowners want their trees to grow tall, strong and beautiful, we ask them to give us a call. Our arborists are highly skilled and well trained and can extend the life of trees. Pruning must be done properly. If not, trees can become severely damaged and can die. It is a good idea for homeowners to have their trees professionally pruned annually.
Typically, pruning is done to get rid of broken, diseased and dead branches. It is also used to increase sunlight and air circulation. Pruning is usually done in the spring when trees begin to blossom, but it can be performed in the fall and winter. This procedure is excellent for eliminating infestations and diseases. Proper pruning is essential to the growth and health of trees. When trees receive efficient care by trained experts, they will be healthier and will live longer. We urge homeowners to contact us if they want quality tree pruning that is unsurpassed.

Our skilled team will utilize the right tools and equipment to ensure trees flourish. They can trim back limbs and branches that are coming in contact with power or cable lines or that are growing too close to homes or structures. Pruning can also be used to cut low hanging branches that may be blocking access to sidewalks or driveways. Our certified arborists are highly qualified and have the experience to provide top quality tree pruning services in Southlake, TX that will not be equaled by the competition. We offer the most thorough tree care ever...or it's free. Contact us today.