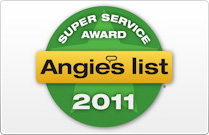 It is a fact that most trees will need to be pruned due to overcrowded limbs, low hanging branches or dying or weak branches. In addition, disease can be a factor for hiring professionals to prune trees. You can rely on our skilled and trained crew to do the job right. The top-quality tree pruning services in Keller, TX we offer will not be duplicated or surpassed. You can trust our certified arborists to safely and properly prune your trees. If you hire us, we guarantee that our arborists will not harm your trees during the pruning process.
Our services can be used to remove dead, dying and diseased branches. They could fall and injure you or damage your house or car, which is why we recommend that you remove them right away. Also, pruning can be used to trim tree limbs that are interfering with your cable, telephone or power lines. Plus, pruning can remove low hanging branches that may be obstructing a sidewalk or walkway, which can be dangerous. Low hanging branches can also rub up against the siding your home and cause damage. Our professional and top-quality tree pruning services can prevent these and other issues from happening.
When trees are properly maintained, they look better can increase the value of your home. In addition, pruning can make trees healthy and helps them thrive. If you want your trees to grow strong and stand tall and beautiful throughout the year, we urge you to contact us for our quality tree pruning services in Keller, TX. We have been in business for many years and guarantee that our skilled arborists will do an efficient job. if your hire us, you can rely on us to properly prune your trees. We offer the most thorough tree care ever...or it's free. Contact us today to book an appointment.