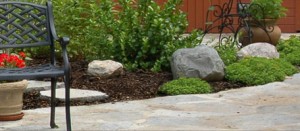 There are some trees on your property with overgrown limbs that are overcrowding the trees and preventing new growth. We are a highly reputable and reliable company that can provide you with quality tree pruning in Arlington, TX
that you can trust. You can rely on our skilled and highly trained arborists to do the job right. We have been successfully trimming trees for years and can provide homeowners with top-rate services that will not be duplicated. If you are seeking professional and reliable arborists to trim your trees, we assure you that you can depend on our experts to do the job.

Pruning is a service that safely gets rid of diseased, dead and dying branches and keeps them from falling on you or your home. Plus, the removal of dead and dying limbs promotes new growth and strengthens and beautifies trees. Our team is well experienced and knows how to safely prune any tree. The quality tree pruning services that we provide will not be beat by the competition. If you want expert services from a trusted company, we strongly advise that you to give us a call today. Our crew is highly skilled and can be trusted to do an outstanding job pruning the trees on your property.

We offer efficient services that safely removes dead, diseased and branches so that your trees can thrive and grow. Pruning your trees can eliminate the need to cut down the entire tree. It must be done correctly, which is why we recommend that you hire us. If not, your trees could suffer significant damage that may prevent them from growing. We offer the most thorough tree care ever...or it's free. You can rely on us and on our quality tree trimming services in Arlington, TX, which is why we urge you to contact us today to book an appointment.