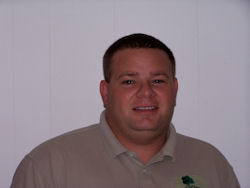 Trees are healthiest when they receive a lot of care and attention. Home owners do not always know what it takes to make a tree be healthy, but people who take care of trees on a daily basis know what a tree needs when it is not doing well. We make it our job to make sure that trees like the ones that are growing in your yard receive the right kind of care to be healthy. We make it our job to help yards like yours be filled with all kinds of beautiful and lush trees. You can get quality tree care services in Southlake, TX through us.


When we look at a tree, we see any problems that are going on with that being and we figure out what needs to be done to fix them. When we look at a tree, we can see things that can be done to help the tree be healthier, stand a little straighter, or look nicer. We are thorough as we look over a tree and as we offer quality tree care services. If you are not happy with the thorough tree care that we give you and you do not feel that it is the most thorough care, you do not have to pay for our services.
Having beautiful trees and a beautiful yard is something that is important to many people, and it is something that we help many people achieve. It is our job to work on trees and to help them be healthy. It is our job to deal with bugs and issues that can cause trouble for trees. It is our job to help trees be strong and to help people like you be proud of your yard. We offer all of the quality tree care help in Southlake, TX
that you want.