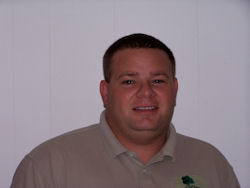 Large tree limbs in your backyard are coming in contact with your power line and causing problems with your electricity to your home. You may be contemplating climbing a ladder to trim the branches, but we do not recommend it because it could turn into a dangerous situation. Our crews have the experience and skill to climb ladders and will do an efficient job. If you are not comfortable on ladders, you could fall and badly injure or kill yourself. It is best to hire experts such as us for the job. We have been in operation for years and can provide you with quality tree care services in Arlington, TX that will not be surpassed.


We are skilled and certified experts that will do the job safely and efficiently. Hiring us right away for our quality tree care would be a wise decision because the branches could cause more problems with power telephone lines. In addition, they heaviness of the limbs may weakened the line and cause them to break or fall. If this happens, you could lose the ability to make or receive calls and it could lead to costly repairs. You can trust our trained team to clean up any debris such as leaves and branches before they leave the premises.
Our expert crew knows what they are doing and will safely trim the branches and prevent them from interfering with your telephone lines. When the job is complete, we guarantee the issue will be fixed to your satisfaction. Plus, we assure you that our team will not damage your phone lines or property. Our top quality tree care services in Arlington, TX are highly dependable and our prices are competitive and affordable. We offer the most thorough tree care ever...or it's free. Please give our office a call today to make an appointment.