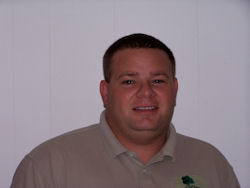 There are several large tree branches in your backyard that are coming in contact with your phone line and causing interference. You may be thinking about dragging out a ladder to cut away the branches, but that could be hazardous. If you are not a good l climber you could fall and badly injure or kill yourself. For this type of work, we suggest that you hire skilled professionals such as us to cut the branches. Our well established and reliable company has been in existence for many years and can provide you with quality tree care services in Arlington, TX that will not be duplicated or surpassed by any of our competitors.
It is wise to hire us for our quality tree care services right away because the friction of the branches could sever your phone line, which could lead to a costly repair. In addition, the branches could become weakened and could fall at any time on you or your home. Weak branches should be removed as soon as possible due the potential danger they can cause to people and to homes. Our skilled crew will use safety cables and the proper tools and equipment to ensure the tree is secure before they start the job. In addition, you can rely on them to clean up before they leave your property.

You can trust our well-trained arborists to work safely and efficiently. When they are finished, the job will be done right and there will not be any more interference with your phone. Our prices are affordable and fair, and we will quote you the price before we begin the job. If you hire us, you can trust that our quality tree care in Arlington, TX will not harm your tree. We offer the most thorough tree care ever...or it's free. Give us a call today to book an appointment.