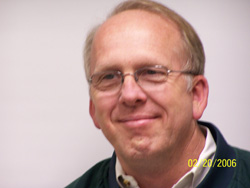 Weak, dying and dead branches can fall without warning and damage homes, vehicles and more importantly people. To prevent potential hazards, we ask homeowners to contact experts like us that provide professional tree pruning services in Arlington, TX. We are certified, skilled and highly trained arborists that know how to effectively prune trees. Our reputable company has been in existence for years. We guarantee the services we offer will not be matched or surpassed by any competing business in the region. Clients can trust our top-rate crew to have the expertise to do a professional job pruning any tree on their property.


Pruning is essential to the life of trees and vital to maintaining their health. It eliminates weak, dying and dead limbs and branches. In addition, pruning promotes new growth. Our team is well experienced and knows how to properly prune trees so that they will flourish. You can trust them to remove dying and diseased limbs so that your trees can flourish. The first-rate and professional tree pruning services we offer is unbeatable and includes full inspections and honest estimates. If homeowners are looking for dependable services, we assure them they can rely on our skilled and trained team to do an outstanding job.
The services we provide are designed to help trees grow strong and thrive. Plus, it makes trees look shapely and beautiful. We guarantee our professional tree pruning in Arlington, TX can improve the health of trees and can make them live longer. If dead, dying and diseased branches are not removed, trees could die. Pruning can also be used to prevent tree limbs from intertwining and twisting and can stop overcrowding issues that can harm trees and stop growth. We offer the most thorough tree care ever...or it's free. Please contact us today for a thorough estimate or to schedule an appointment.