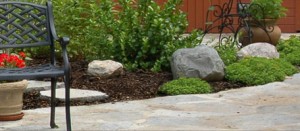 Trees are resilient and most live for a long time, but they are not invincible and will need to be maintained over the years. Overgrown tree limbs and dead spots can damage trees. Our professional tree pruning in Southlake, TX services can make your trees look great and can help improve their health and can extend their life. Trees need pruning to make them stand strong and tall and so that they can prosper. You can rely on our skilled arborists to properly prune your trees. They are highly trained experts that will not harm your trees during the pruning process.
Pruning promotes health by removing weak or diseased sections. Trimming can also reduce bug infestations. Removing dead or dying branches also helps enhance the beauty of trees. Improper pruning can severely damage trees and could potentially kill them. In addition, insufficient pruning can wound trees, which may impact their health and growth. Our crews know what they are doing and can be trusted to do the job right. The professional tree pruning services that we provide are unsurpassed by the competition and will not be beat.
We are very experienced and can be trusted to use safe and proper tree pruning methods. If you prune your own trees, you could damage or kill them. Give us a call, if you are not willing to take that kind of risk. Our company is highly reputable and can offer you professional tree pruning in Southlake, TX that can improve the health of your trees. Trees need proper care so they can thrive and live long. In addition, trimming and pruning helps shape trees, which will enhance their overall appeal and aesthetics. You can depend on our arborists to safely trim your trees. We offer the most thorough tree care ever...or it's free. Contact us today to make an appointment.