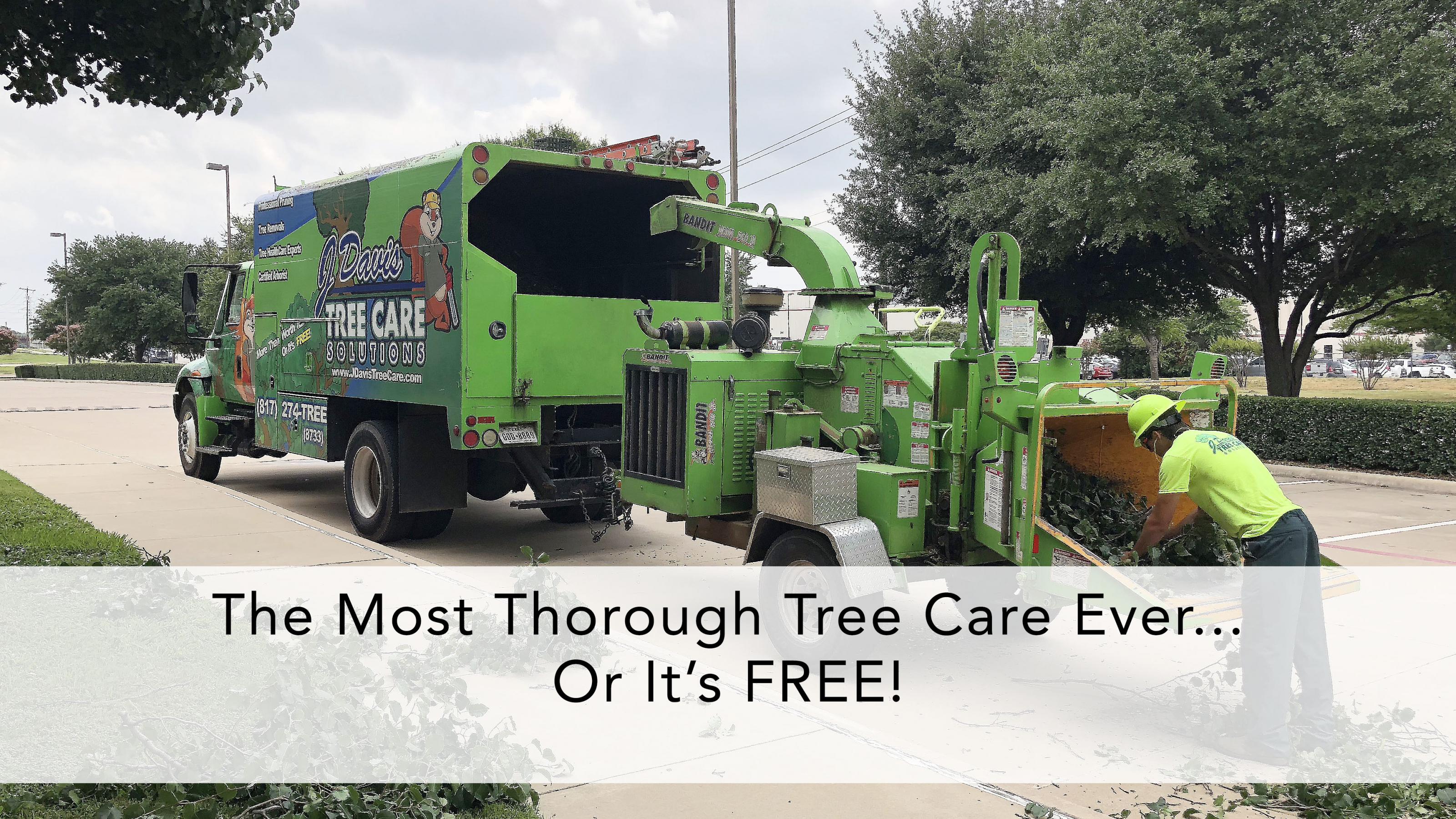 Trimming improves the shape of trees and enhances their natural beauty. In addition, it strengthens them by removing overgrown and twisting branches that can stop new growth. Trimming can also prevent disease and decay and can improve tree health by eliminating sick, dying and dead limbs. Weak, broken and dead branches can fall at anytime, which can be extremely hazardous to people. Regular trimming intervals are a great way to reduce the risk of injury to people. Plus, cutting limbs and branches can protect homes and cars from significant damage. If you are a homeowner looking for quality tree trimming in Keller, TX that is unmatched, we ask you to contact us at this number today.


Trees that grow wild and that have not been properly trimmed can block sidewalks, walkways or driveways. In addition, they can come in contact with cable and utility lines, which may lead to a disruption or loss of power to homes. Overgrown branches can also damage roofs or break a window. We are skilled experts that can be trusted to do the job right. Our company has been in existence for years and offers quality tree trimming services that will not be duplicated or surpassed by any top competitor in the area.
Professional tree maintenance enhances the appearance of trees and promotes overall health and growth. Trimming also reduces the amount of strain dead limbs can put on trees that could bring trees down in the event of a storm. We provide highly efficient and quality tree trimming in Keller, TX that improves the health, look and strength of trees. Our certified and well-trained team knows how to correctly trim trees and will do an outstanding job. If you hire us, we guarantee that we offer the most thorough tree care ever...or it's free. Contact us today for a no contact estimate or to book an appointment.