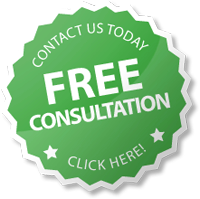 Over time, most trees will need to be pruned due to various factors such as overcrowding, low hanging branches or dying or weak limbs. Also, disease can be a reason for hire professionals for their pruning services. Whatever the reason, you can count on us to do the job right. Our quality tree pruning services in Southlake, TX will not be beat. You can trust our trained arborists to be certified, licensed and to have years of experience. If you hire us, we guarantee that our crew will carefully prune any tree on your property.
Dying, dead and diseased branches are dangerous and should be removed right away to avoid injury and damage to your home. Also, you never want trees to interfere with your cable or power lines. Plus, you do not want low hanging or broken branches to block the sun or the picturesque view from your front window. Low hanging branches can also block sidewalks or driveways and can hang over roofs or cars, which can potentially turn into a hazardous situation. Low hanging branches can also scratch against the window of your home and drive you crazy. Our professional and top-quality tree pruning services can eliminate any one of those issues right away.
Well maintained trees look great and can help increase the value of your home. In addition, pruning makes trees healthy, which helps improve the environment. If you want your trees to thrive and to grow strong and stand beautiful all year long, we assure you that our quality tree pruning in Southlake, TX can help. We have been in operation for many years and can be trusted to do a fantastic job. You can depend on our skilled arborists to properly prune your trees. We offer the most thorough tree care ever...or it's free. Contact us today to setup an appointment.