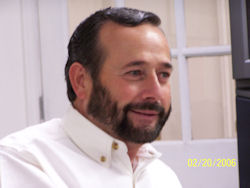 If you are looking for premiere tree care services in Arlington, TX, we are the best place in the area. We provide professional residential and commercial services that you can trust will be of the highest quality. Our reputable company has been providing services in the region for years and has licensed and certified arborists that know what they are doing and will do the job safely. We are also insured, which puts our customers at ease. You can rely on our professional services for your home or business, which is why we urge you to contact us today.
Our trained and certified arborists can provide you with any service you need such as tree removal, tree trimming, tree pruning or fertilization. They can also grind and remove tree stumps and can move trees from one place to another on your property or to another area. Maintaining trees on your property is important to the look and value of your landscape. We have the knowledge to properly care for any tree on your land and can help it thrive and grow properly. If you hire us, we guarantee that our first-rate tree care services will not be matched or surpassed by the competition.
You can trust that our arborists have the skills and training to improve the health of your trees and can make them grow healthy and strong. Trimming, pruning and shaping makes trees look great and can enhance the beauty of your landscape. In addition, regular tree maintenance can help increase the value of your home and property. We are very efficient and have the skills, experience and equipment to do the job correctly and safely. You can trust us to provide you with expert tree care services in Arlington, TX that will not be duplicated. We offer the most thorough tree care ever...or it's free. Contact us today.