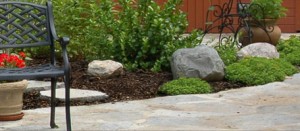 If you are seeking quality tree pruning in Arlington, TX to remove overgrown and twisting branches from the trees on your property, please give us a call. It is wise to hire professionals to prune trees annually. It can prevent limbs from overgrowing and can help trees flourish. Moreover, pruning removes sick, diseased and dead branches, which can fall on homes and people. Removing weak and broken branches immediately helps prevent accidents that can be costly and deadly. Pruning can make homes and people safe, which is why we urge homeowners to hire us to prune the trees on their property.
Pruning or trimming back overgrown or low hanging branches can stop them from coming in contact with houses, garages or with power, phone or cable lines. This service can also help control the spreading or diseases and infestations. Bugs and pests such as moles can cause serious issues with homes, foundations and trees if the situation is not dealt with in the right way. Insects and pests can build nests in trees that can weaken and permanently damage or kill trees. The top quality tree pruning services we provide is designed to prevent diseases and infestations and can make trees healthier and live longer.
Trees need expert care so they can grow. Pruning strengthens trees and promotes health. In addition, when weak, overgrown and twisting branches are removed, trees will prosper. Pruning is a meticulous procedure that gets rid of unnecessary and unhealthy limbs and branches that can harm trees and stop growth. It is a fact that pruning is one of best ways to improve the health of the trees. The quality tree pruning services in Arlington, TX we provide will not be matched or surpassed by any competing business in the region. We offer the most thorough tree care ever...or it's free. Contact us today to book an appointment.