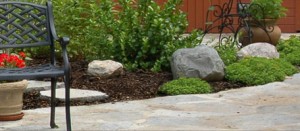 You have tried to find quality tree pruning services in Keller, TX so that you can get your trees trimmed down a bit but you have been uncertain about the different companies that are out there and the kind of help that they promise to give. You have tried to figure out which company can stand above the others and really impress you with the way that they prune and shape your trees. When it comes to quality tree pruning needs, know that we offer help that is better than the other companies that are similar to us and that we will do what is best for your trees.


When you are looking for someone to come and prune a tree that is getting a little overgrown, you want to find someone who will look out for the whole tree while pruning it. You want to make sure that the one who is cutting back your tree is going to do that without cutting it back too much or damaging it in some way. When you let us work on your pruning needs, we will give you careful but thorough help. We will give you the most thorough services or you will not have to pay us for the tree care that we offer.
You are interested in getting someone to your yard so that you can have your trees be at their best. You loved the trees when you first planted them, and you want to love them still as they start to grow. We can give you the quality tree pruning help in Keller, TX that you want. We can make sure that every one of your trees looks nice and that everyone is set up to live a healthy life. We trim your trees just enough to help them be at their best.