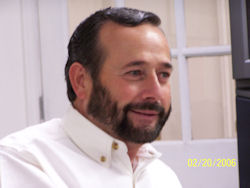 When you need to get your trees fertilized, you need to make sure that the company that does it will use the highest-quality and best fertilizer available. You need to trust those you hire so you will feel good about the tree care your trees receive, and you can trust us. You can know that because we have been around for years, and because we say that we will always do the most thorough tree care ever... or it's free, that we are going to take care of the trees. We know what needs to be done for each one of them and will make them as healthy as can be.
You might know nothing about trees or the food that they need to eat to survive and thrive, but we do. We are trained in tree fertilization in Arlington, TX and how to make trees be at their best, and we will do all that we can to help your trees. We can come over when your trees are looking sickly, when they are young and need help growing, or when anything is going on with them. We will take care of them well no matter what, and you will feel great about that.
If you are tired of having the worst-looking trees on your street, then you need to contact us. If you are sick of trying to care for the trees only to not see any good results with them, then you need to have us come over so we can do that for you. We will make sure that your trees are healthier than they have ever been before after we give them the tree fertilization in Arlington, TX that they need. We will work hard for each one of them, and you will feel much better about your trees after hiring us.