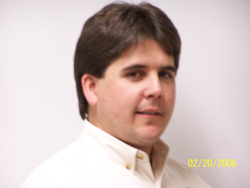 A sickly tree needs to be removed from a yard, especially if that tree has an issue that might spread to the other trees in that yard. An old tree that has died needs to be taken out of a yard to make room for young, alive trees. It is important that you know where you can turn when you are looking for tree removal services in Arlington, TX. When you know that one of the trees in your yard has to go, make sure that you know who can get that tree taken away for you. We are here and ready to do the job if you will entrust us to do it.
Those who come to your yard to remove a tree that you no longer want to be there, have to know how to remove a tree fully. They need to know how to get a tree out without leaving anything behind. When we work on your tree removal needs, we will make sure that we do a thorough job. When we are getting a tree out of your yard, we will make sure that you are happy with the way that we do things. We will give you the most thorough services... or our services will be free.
When you are looking for someone to handle tree removal work in Arlington, TX for you, know that it is important to find someone who can be trusted. We know all about trees, and we know all about the work that it takes to remove them from yards. We know how to make your yard into all that you want it to be. You can rely on us for help when you have a tree growing in your yard that you no longer want there, or when you have a dead tree in your yard.