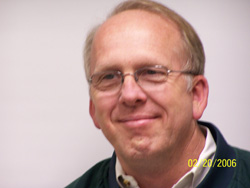 You find it difficult to believe the cutting back some of the branches on your favorite tree in your yard could be good for that tree. You worry that having someone prune the tree might cause things to end up bad for the tree and might cause you to regret paying for any kinds of services. We want you to know that our professional tree pruning services in Keller, TX are worthy of your trust. You are not going to end up with a tree that is dying when we are done working. You are not going to regret spending money on us or reaching out for our help.


We want you to believe that your trees are going to look better after we have worked on them and that they are going to be healthier. We want you to know that we are going to be careful as we figure out where to prune back each of your trees. We are not going to mess up a tree that you love and then quickly leave. We care about your trees and we care about making you happy. We will be focused on what is best for your trees and what is best for you as we are working in your yard.


When you rely on someone for professional tree pruning services in Keller, TX, you expect them to do a good job and a thorough job. When you trust us with any kind of work related to your trees, you can know that we will be thorough. We make a promise that we will give you the most thorough tree care or you will not have to pay for our help. Any money that you spend on our services will be worth it for you in the end, and you will be happy with our work.