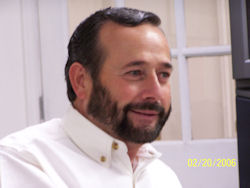 Trees can be a wonderful way to add permanent landscaping to any property, and can be enjoyed for a very long time. Different trees provide different results. From shade to decorative, to producing fruit, or maybe one good for climbing, the choices are vast. Taking care of your trees is incredibly important, but how do you know what to do? The best answer is to hire the experts!
Tree fertilization in Southlake, TX is often overlooked, but important for both new and established trees. Every tree type has different fertilizer needs, and it starts with the soil. There is no one soil fits all mentality, so the soil must be supplemented with just the right ratio of nutrients to ensure strong, healthy trees. Location also determines what a tree will need. How much water the tree receives, as well as climate all must be factored into the overall care and needs of any tree. Trees all require a unique set of minerals, soil pH level, and fertilizer timing needs.
When hiring someone to care for your trees, you want the best. Davis Tree Care provides the most thorough tree care ever...or it's free! We are that knowledgeable and that confident in what we do. We pride ourselves on a complete library of tree care needs, which includes tree fertilization in Southlake, TX at any stage of a tree's long life.
All trees need specific nutrients to ensure they grow strong and grow properly. A fruit-bearing tree needs different nutrients than a shade tree. Some trees need certain supplementation during key times of the year. Moreover, the needs of a tree will vary during different stages of its age and growth. Knowing all of this is extensive and can take a lot of research! Hand this responsibility over to the experts and save yourself a lot of time, and get some awesome, healthy, happy trees.