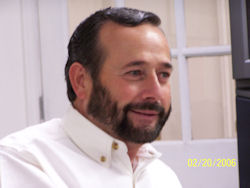 We highly recommend tree fertilization in Southlake, TX if homeowners want their trees to grow and thrive. This procedure is often used to help sick and diseased trees survive. However, it can also be used to keep healthy trees in good condition. Typically, trees flourish after they have been properly fertilized. The process of fertilization enriches the soil and promotes tree health and growth. Clients can trust our certified arborists to have the expertise and skills to properly fertilize the soil so that their trees can grow strong and live longer. Our team is well experienced and highly trained and has the know-how to do an efficient job.


If trees are diseased, sick or dying, fertilizing the soil can address the cause and correct the issue. The first-rate tree fertilization we offer is designed to revive diseased and sickly trees and return them to a healthy state. Nutrients and minerals added to the soil also help trees combat diseases and infestations so that they can thrive. Fertilization must be done correctly for it to be successful. If it is inaccurately performed, trees can become damaged or they may die. We recommend homeowners hire experts like us for the job. Our certified arborists are highly skilled and know how to properly fertilize trees.


We have been in business for years and can provide customers unequaled services. Our arborists can be trusted to properly fertilize trees so that the soil will receive the right amount of moisture and air circulation. Enriching the soil also helps trees survive harsh elements and drought. The quality tree fertilization services in Southlake, TX we provide are unsurpassed and are carefully calculated so trees will grow strong and healthy. We offer the most thorough tree care ever...or it's free. Please give our office a call for a free estimate or to book an appointment.