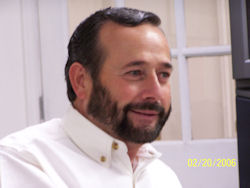 Fertilizers promote new growth and also stabilize trees. Plus, they help increase the health of trees. Our top-rate tree fertilization also helps stop disease from spreading. We use fertilizers to nourish trees and to keep them looking strong and healthy. If you want to beautify your trees and increase the appeal of your landscape, we ask you to contact our office today. Our certified arborists are highly skilled and will not be outdone by the competition. You can rely on their training and expertise and can trust them to do the job safely.
Small trees often need fertilizers to help promote growth and to help them live longer. We enrich the soil with nutrients that stimulates growth. It is a fact that various factors such as dense soil and poor drainage and air circulation can prevent trees from getting the nutrients they need. If trees are denied nutrients they can become weak and may stop growing. In addition, they could die. The advanced tree fertilization services in Southlake. TX we provide helps trees flourish. During the process, valuable nutrients are added to the soil so trees can thrive. Typically, fall is the best time to fertilize trees, but it can be done at any time trees are dormant.
When trees are properly fertilized, they will produce fuller and greener leaves. Plus, the branches and trunk will become stronger. Fertilization nourishes the soil, which helps trees flourish. In addition, it helps trees combat disease and infestations. Adding fertilizer to soil also help trees withstand extreme weather conditions and pollution. If you want your trees to blossom and to grow strong and tall, we guarantee our top quality tree fertilization services in Southlake. TX will not be surpassed. We offer the most thorough tree care ever...or it's free. Please give us a call today to for free estimate or to make an appointment.