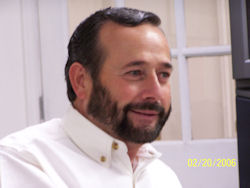 Are you thinking of getting the trees in your garden mended? Do you look forward to giving them the best treatment that you can? Well, if you love your trees and do not want them to be infected or their growth to retard, you should certainly consider the services of a qualified arborist. These professionals have a spectrum of tree care services in Southlake, TX ranging from:
Tilling
The soil around the stem of the tree needs to be tilled and often mixed with some nutrients and pesticides. When this is done, your trees will start growing if its height has stagnated for a while. Besides, tilling also lets in the fresh air, which helps in the development of certain bacteria and microorganisms, which help in the steady growth of your trees.
Crowning
This method involves removing the dead branches, leaves, and clearing the crown of the tree so that its growth can easily be rejuvenated. Whether crowning matures or young trees, our experts know where to cut so as not to hurt your tree while fixing it.
Tree Removal
If a tree at your home is dead or is uprooted due to a powerful thunderstorm, you should get it removed. Hiring licensed and insured professionals will eliminate the worries of incurring further damages. They are experts who guarantee to do the job right the first time.
Tree Pruning
During tree pruning, bushes and dead leaves are removed, which gives way to an impressive growth and the tree starts to look healthy again. It pays more attention to detail for a more aesthetically pleasing landscape.
Pollarding
Pollarding is a type of pruning system that involves the removal of the upper branches of a tree. Your tree surgeon will advise that you pollard your trees regularly to promote a dense head of foliage and branches. Thus, if your trees need a thick bushy dense foliage, you should certainly go for this method.
Tree care services in Southlake, TX are essential to keep the trees in your yard looking great and healthy. Call us today for unsurpassed services!