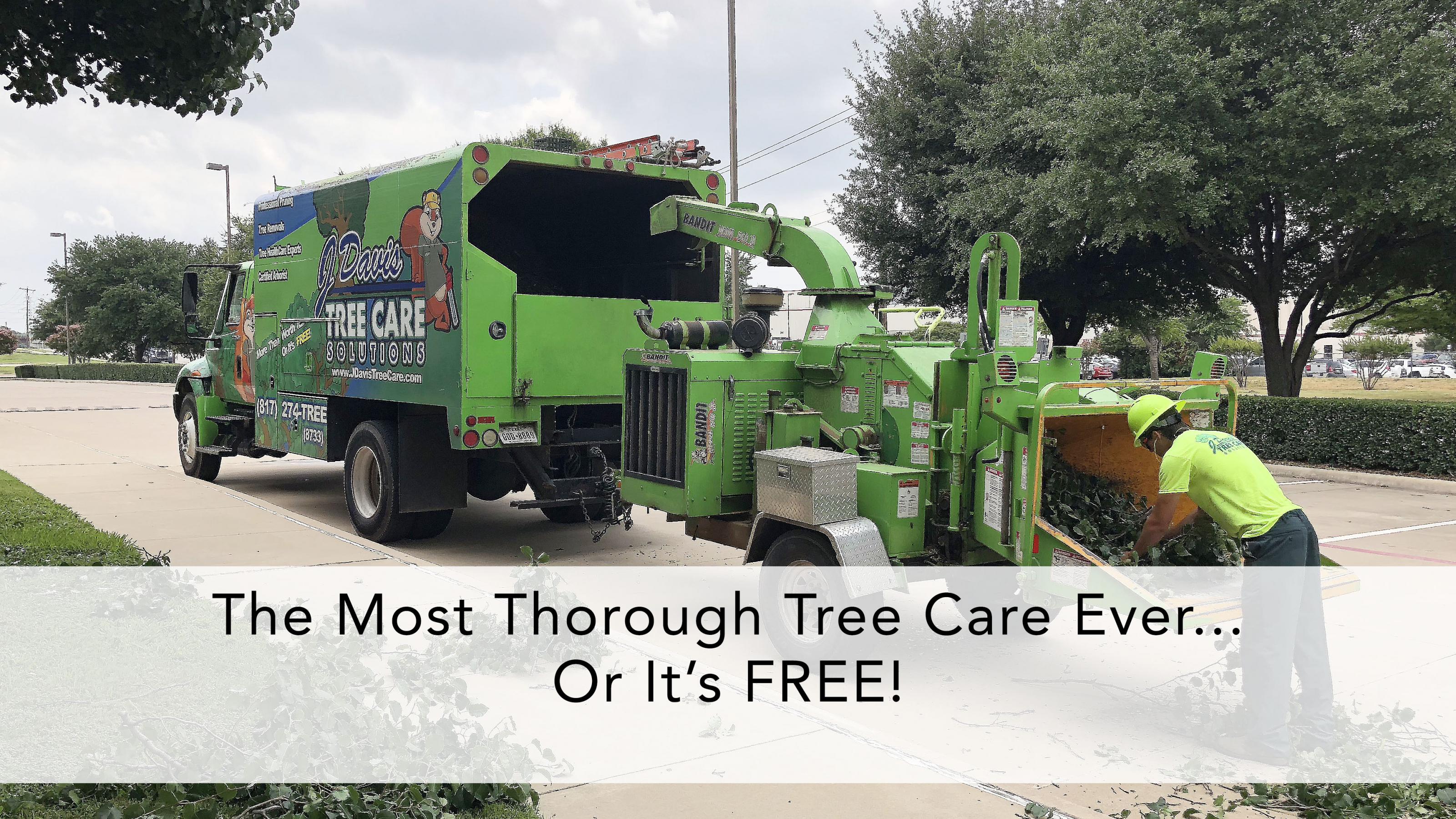 Do you own or rent your home? Do you have any trees on your property? If you are looking for a local company that will provide you with great service for very reasonable rates, then you have come to the right place. We have years of experience in a variety of tree services in Arlington, TX. Our team of professionals will provide you with fast, friendly, and efficient services on every occasion. We have the fastest response time in the area. You can depend on our team to take care of any issues you can come across.

We are fully equipped to handle all your tree services.


Our expert landscapers use specially designed equipment to assist them with providing quick, proper, and safe services. We provide our team with extensive training to ensure that you get maximized results every time you use our tree care services in Arlington, TX. We will go above and beyond to make sure you are completely satisfied with our services. You will not have to worry about damages to your landscape or property when you hire the best tree service company in the area.


Schedule routine maintenance services to keep your trees thriving.


If you are interested in having your trees maintained for you, then we are the perfect company to fulfill your needs. Our friendly customer service associates will schedule routine maintenance services that way your trees and thriving and always looking their best. We have a variety of services made for every budget. We have the lowest prices around. Contact our team of professionals and find out what services we can provide for you.


We will provide you with the most thorough tree service or it will be free!

Contact our friendly customer service associates today, and let's get started working with your trees. We are looking forward to handling all of your tree issues for many years to come.