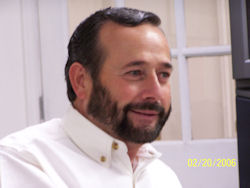 Quality Tree care services in Southlake, TX were when you dedicated your garden to the professionals to handle since the planting towards the harvesting period. The tree's that are handled with experienced People always lead to best results. You need to engage the professionals in all these services like tree planting, tree fertilization, tree trimming, tree pruning, and most especially, tree removal. Till the harvesting period, ensure that your trees get all that they need. When you hire quality tree care services to your trees, you will realize significant benefits which are explained in this chapter.
Rapid Tree Growth
Your trees will have rapid growth when they are handled by the experts since they know the requirements of your trees at every stage. They will give them nutrients when the time is appropriate, right type and quantity of the nutrients.
Eliminates Sickness in Trees
The tree might get sick and infect the others, but when the experts are included, they will always know the tree with infection and remove it carefully so that it doesn't infect other trees.
Know When the Trees Need Services
The professionals who take good care of your trees Will always know the behavior of the trees as they grow, and this will help them know if the trees need any services. For instance, when the trees have started showing a sign of bending towards the pedestrians, the experts will know if they should be pruned, trimmed, or even removed.
Eases the Owner's Time
As the owner of your garden, you will feel relaxed and comfortable knowing your trees are safe wherever you are. When you leave the trees under quality tree care services, you can attend to your plans and projects without fear of leaving some works behind.
It is always good that you consider hiring these great services for quality tree care in Southlake, TX since they help you gain more advantages. The services make you feel at ease and with confidence in investing in tree planting.