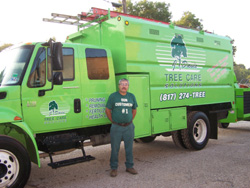 Davis Tree Care offers professional tree trimming services in Southlake, TX. With over 60 years in tree cultivation, Davis Tree Care has extensive knowledge of the trees, regardless of the beauty, they bring to your compound without proper maintenance; trees can become harmful to you and your property.

Types of tree trimming

Tree trimming has four categories;

a. Fine pruning – involves removing small branches to improve tree appearance.

b. Standard pruning – involves a bit heftier cutting to improve the appearance of branches.

c. Crown reduction trimming – involves removing significant branches. It's required when; the tree interferes with power lines; there is storm damage, and when there is notable dieback.

d. Hazard trimming – recommended for trees posing safety concerns.

Benefits of tree trimming

In case you decide to trim your trees, there are various benefits to it:

1. Improved tree health

Proper tree trimming removes branches that are dead and dying. Doing this allows for stronger and healthier branches to grow. Trimming also boosts the size of your tree. If the tree produces fruits, trimming unhealthy branches will undoubtedly lead to an increase in fruit yields.

2. Hazard removal

In the case of tree diebacks, a branch falling on its own will be a common scenario. Once dry or decayed, the branch will detach from the tree. This is dangerous to anyone under or around the tree. Besides, your property can also be damaged by falling branches. A professional trimmer should be called once diebacks are spotted.

3. Improved appearance of your property

If the trees in your yard are professionally trimmed, it will look clean and well kept. Regular tree trimming in Southlake, TX gives your home a beautiful look. In case you are looking to sell your home, it is better to trim your trees to make your home beautiful. This, in return, increases the property value.

4. Better neighborly relations

Trees with hanging branches over your property line can lead to quarrels
between you and your neighbors. Hiring a professional team of trimmers is the right step to avoid bad relations with neighbors.

Whether it is winter or summer, or any other season, trimming trees in your property is essential. One wrong cut while trimming the trees can lead to so many years of disappointments. Davis tree care has excellent plant health care capabilities and a superior workforce.