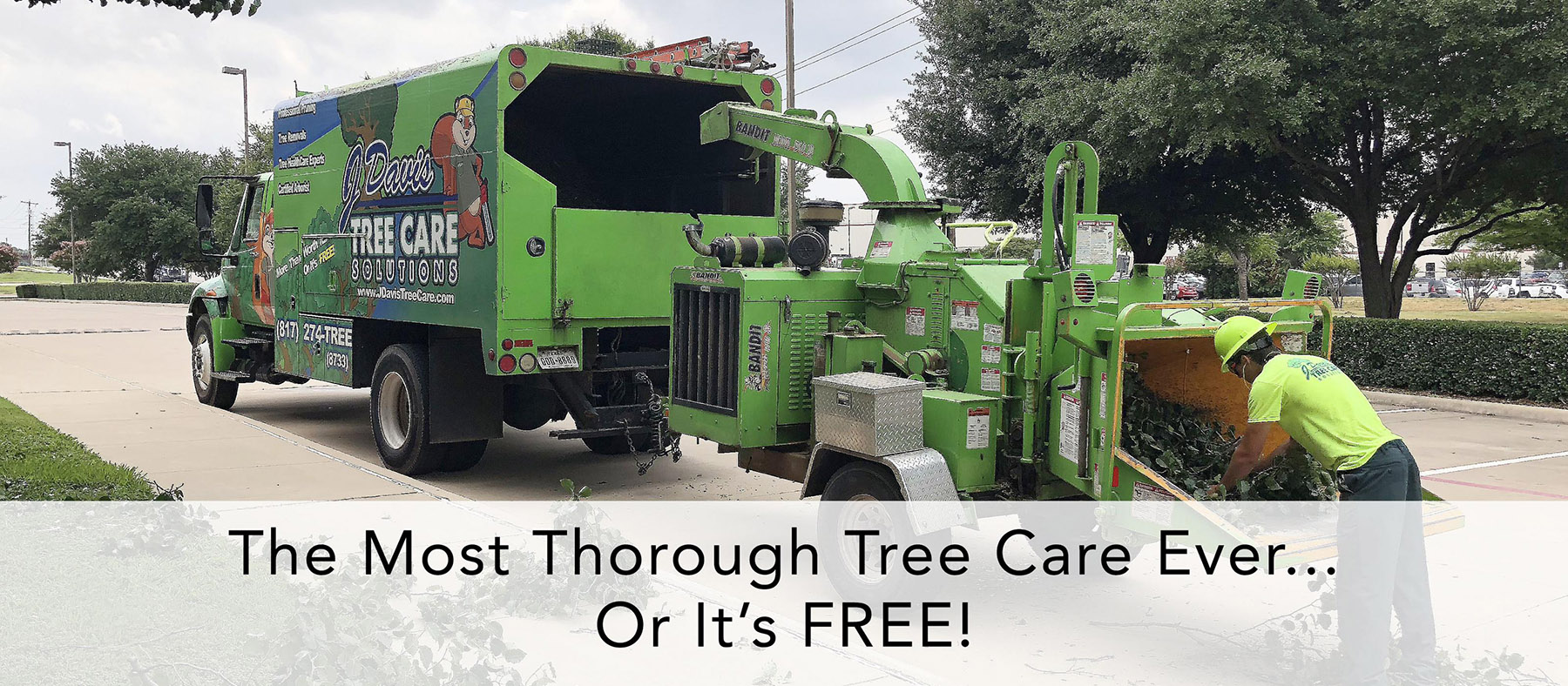 Now is the time if you want to get ready for spring and make sure your trees are cared for or taken away if they are a danger. A dead or broken branch can be seen before the leaves grow.
There are no leaves or buds on the dead branches, so they stand out a little better. If you don't have a full-grown canopy to block your view, it's easier now to find a problem. Take advantage of J Davis' Arlington tree care services to make things more manageable. They can help you clean up all of your shrubs and trees.
Arlington Tree Care Services Check Roofline for Suspect Limbs
It's also essential for tree care services to ensure that your tree limbs don't fall off your roof. A lot of fresh growth means much weight is put on branches. They droop down because of the extra weight.
There can be a lot of damage by branches that get even close to your roof. Sometimes, holes are made in the shingles on the roof and in the plyboard roof deck that is below them. A grove in your roof can be filled with twigs as thick as your fingers when they hit them.
Please don't wait for a price that shocked you for roof repair estimates. For a fraction of the money, tree experts will usually cut back your trees so that you can see.
Deal With Pests In Trees Now Trim Before Wasps Are Around
Arborists and any tree climber that does tree removal would agree. Trees are a natural refuge for the nests of wasps and hornets.
Even while seeing fellow climbers, arborists, or workers running away from trees for their life, it can appear funny, yet it can lead to severe outcomes for children should there be wasp nests you are unaware of.
Spring is best for the experts to come out and prune trees to ensure that wasps or hornets will not take you by surprise.

Fertilize Trees With Arlington Tree Care Services
There is still time for you to give your trees a boost, even if you didn't fertilize them last fall or winter. The most dramatic results will come in the spring because you will help to boost the natural growth spurt that happens in the springtime. Don't wait too long, though.
Summer heat and drought stress cut short the time that most fertilizers for trees that don't get water can help them grow.
Improve the look of your yard and take care of your trees when they are ready to add color and new growth. J Davis Tree Care Services can help you with all your tree care needs.
If you need more of the above services, all you need to do is Contact J Davis Tree Care Solutions for the very best tree care programs or use the compact form below for a direct response.
You can even check our customer reviews on BBB, Yelp, or Yellow Pages.

Fill in for a fast response