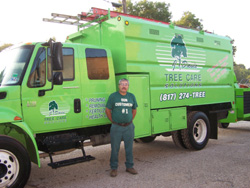 You like to do all that you can to keep your yard looking healthy and well cared for, and there are times when you need assistance with all of that. There are times when you must seek out quality tree care services in Southlake, TX like those that we offer so that you can have a professional come and give your yard the kind of care that is best for it. When you are looking for help, know that we are prepared to come to your yard and care for your trees. Know that we can handle all kinds of needs related to caring for trees and yards.
When you are looking for someone to offer you quality tree care services in Southlake, TX, you want to find someone who will keep the prices of every type of service that they offer low enough for you to afford it without feeling guilty. You do not want to feel like you are messing up your budget by hiring someone to care for your trees. No matter what kind of work you need to have completed, we will come and handle things for a low price. We will make sure that you are happy with what we offer, too. We will give you the most thorough services or you will get our services for free.
You see issues with the trees in your yard and you are not sure how to address them. You want your trees to be healthy and to have the ability to grow tall and strong. You do not want to deal with diseases when it comes to your trees and you do not want your trees to struggle. We are here to help you so that your trees can be healthy and look beautiful. We can take on all kinds of tree issues.