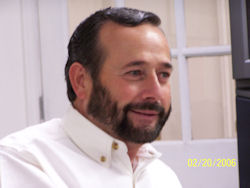 The more attention that is given to the trees in your yard, the better that those trees are going to look. When trees are properly fertilized, they are given the chance to grow a little taller and look a little healthier. If you love trees that are green and healthy, you should consider having someone come and give your trees some care. If you want help for both old and young trees, know that we can help you with both. You can trust that our tree fertilization services in Keller, TX will be good for each of the trees in your yard.


When you are working on fixing up your yard and bettering it, you do not want to overlook the trees that are growing there. If you have just moved into a home and there are a lot of trees in the yard and you do not know what to do for them, know that we can help you out. We offer tree fertilization help in Keller, TX that will make your trees more beautiful. We offer help that will make your trees grow and be healthy. We know about all types of trees and we know how to care for young and old trees.
If you are going to spend money on your trees and you are going to pay someone to care for them, you want to know that you will be getting good assistance. You are not going to pay for someone to do sloppy work in your yard. We are here to make sure that you get the most thorough care for your trees. We provide the most thorough help with trees like yours or we do not ask to be paid for the work that we do. It is important to us that we care for each tree in your yard.