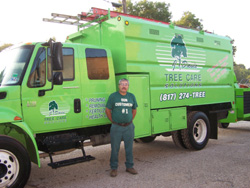 How much do you care about your garden and your property and house in general? Well, if you highly care, you might want to get some help from tree services to help you with the overall implementation of a better landscaping scheme. And although a company offering quality tree care services in Southlake, TX can be your perfect way to go in keeping your property in beautiful shape.

Many people do pay attention to their home, garden, and backyard, instead of focusing on the tree. Most people concentrate on trimming the hedges, clean debris of the garden and improve the garden look and forget of taking care of the trees. You have to consider the hiring quality tree care services in Southlake, TX capable of assessing growth and dangers your tree might be imposing on your home.


Reasons to Hire Quality Tree Care Services


Fewer people are aware of the reasons for hiring quality tree services to look and take care of the trees. But here is a list of the reason you need to get these services:


Tree Fertilization


Tree growth is quite different from lawn growth. Fertilization for the lawn fastens the maturity, but when applied on a tree, the process improves the overall health of the tree and maintains a steady grown, not fasten. The method of fertilization needs the right amount, and better timing, and hiring tree service can help you with that. Tree service professionals know when and how to fertilize, and they will give a schedule on what to check during the routine.


Pruning and Trimming
Your tree is grown now, tall but out of shape, or some branches have withered. What do you do? Well, you have to hire a tree care professional to take care of the pruning and trimming. With the delivery of quality tree care services, you can be sure your trees will be left in great shape and free of dead branches.

Tree Removal


There are lots of reasons you might want tree removal: a tree is dying or dead, you want to do some construction, and the tree possesses some dangers to your home and property. And you know what, tree removal can be a messy job and a dangerous one if not handled properly. With that in mind, it's crucial to hire a tree care service provider to do the assessment, remove the tree or trees carefully, and safely and clean everything up to leave you with a clean compound.