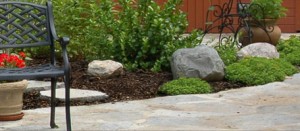 Are you looking for a professional company in tree care services in Southlake, TX? Davis Tree Care is here to sort you out. We are an expert in tree care who have years of experience. These years have been quite forthcoming for the clients we have been able to serve and us. Them choosing us has been a decision that they have never regretted since their expectations were not only met but exceeded as well. Over the years, through experience gained, we have been able to embrace various trends to do with tree care that is both efficient and affordable.


Our brand's image and reputation have grown due to our staff. They are our pride since this is more of a service-oriented company and thus, in direct contact with its clients. Choosing us assures you that you do not need to worry about tree care as we are the pros to do all the work for you. You not only get the service done but also value for your money since our staff is dedicated and committed to seeing to it that trees are cared for in the right way. This involves all activities such as pruning, fertilization, trimming, and removal, just but a few.


As a tree care company in Southlake, TX, we aim at serving our clients to our level best. This service comes for free as Davis Tree Care is here to care for the environment and not make profits from it. This has seen us be able to commit our work to nothing but the best for the environment and see to it that environmental degradation is something of the past. Our joy has been to make the world a better place as we offer our services to our clients. Once you make the call, you are assured that you are working with a care for the eco-system.


What are you waiting for? Contact us today, and we will be glad to serve you.