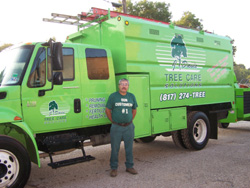 When it comes to tree care it is always better to call in professional tree care companies to make sure that trees are well maintained and receive the best treatments. Caring and maintaining of trees should only be left to local experts in the interests of both safety and been done properly... We would never recommend that people attempted to look after trees to save a little bit of money. Instead experts should be paid to make sure trees get high standard treatment.


At Davis Tree Cars we provide quality tree care services in Southlake, TX Our team of experts is available to inspect and care for trees all year round. Contact our office if there are trees on or near your residential or commercial property that could do with been cared for or treated. All our workers are qualified and experienced tree surgeons capable of providing all the different aspects of tree care. Our team has the gear and the knowledge to carry out various tree care services including cutting, pruning and trimming. Our staff will look at all trees that customers inform us about and then decide on the best way to care for or treat each tree.


People can easily hire us to complete quality tree care services within this district, all they have to do is to contact our office and mention the tree care service in Southlake, TX that they require us to perform. Our services can be booked in directly, or people can request that we send out one of our tree surgeons to evaluate the tree or trees they are concerned about. After such visits we can provide with free estimates.

Over the years we have built an excellent reputation for delivering the highest standards of tree care within this district.


The most thorough tree care services ever, or it's free...