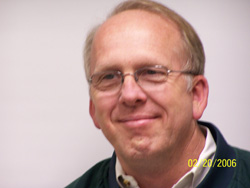 If anybody has ever told you that caring for trees is easy do not believe them. To care for trees properly entails full training, gaining experience, knowledge of various species, buying the right equipment and knowing how to use it. In other words, effective tree care services in Southlake, TX should only be carried out by professionals. Simply climbing up ladders with a chain saw does not make you a tree surgeon.
Instead you should only hire quality tree care services provided by an experienced local company. For this district, we are the professional company, which you should hire for cutting, pruning, or trimming trees. We have been providing these services for years now and have had many satisfied customers during this time. People have found that we complete jobs thoroughly, on time and for the agreed price. We complete the tree care effectively and trees benefit from our team's expertise and experience.
Local people frequently use our high-quality tree care services as these mean that trees on their properties have been cared for and well maintained, with our teams doing outstanding work. We have worked hard to build up a good reputation and have people use our services year on year to make sure that trees on their properties remain looked after as well as being neat and tidy. We hire the right people, keep them well trained and ensure that all equipment remains in full working order. Being thorough makes us the best company for the job every time.
There is only one real choice for high quality tree care services in Southlake, TX, and that is our company. You just need to call us today and our team will do the rest.
Contact us now to hire the most thorough tree care ever...or it's free.