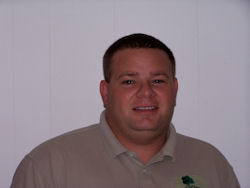 Tree removal is an exercise that should be conducted by experts who have been trained to professionally work on removing trees, stumps, roots and clearing the debris off the compound.

Tree removal in Keller, TX should, therefore, be conducted by experts, preferably in a tree removal company. The following are some of the qualities you should consider when looking for an excellent company to assist in tree removal services.

Timely services delivery.

How a company respond when hired or requested to show up for a tree removal services should be a factor when looking for a tree remover. You should look for a company that is responsive and operates 24/7.

Efficiency.

Efficiency here means that a company should deploy as many people as possible when a risky task is involved. This is intended to minimize the risks of death or damage that may be involved during tree removal.

Affordability.

The pricing policy should be fair and affordable, and the client should be aware of the total cost of the project and be made to understand why the amount has totaled to that much. Always avoid too cheap companies as they may lack experience, and at the same time, tree removal should not make you bankrupt, and therefore you should avoid too expensive companies.

Experience.

Tree removal is a job that does not only depend on expertise but also experience. An experienced expert will have dealt with different scenarios and therefore have some specific approach for different tasks. An experienced expert will be able to remove a dangerously hanging branch more easily than an amateur.

Passionate employees.

Some of the professions like tree removal in Keller, TX need a passion for one to deliver quality services, you should, therefore, look for a company with a passionate employee who will do the services with passion hence assured of quality services.

With the above qualities put into consideration, you will surely get the best tree removal company you may like to work with even in future.