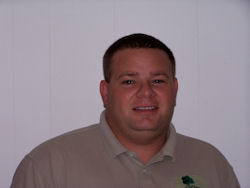 The best tree removal company

Davis Tree Services is known for providing customers with quality tree removal services in Southlake, TX. They have a wide range of tree services including, stump removal, caring for trees, getting rid of old trees, and many more. The firm ensures that each customer is served despite their location and time. This service makes them a valuable option, especially for individuals with emergencies.
Davis Tree Services ensure that you are well-informed on their charges before making any moves. Customers, therefore, have room to decide on whether to accept the service or not. Even though this is the case, their prices are affordable to all.
The firm provides the most thorough tree care ever. They do this by making sure that trees requiring removal are done safely and neatly. On the other hand, they also ensure that trees requiring maintenance are cared for properly. They offer trimming services for overgrown trees and provide you with herbicides to eliminate any tree diseases.
Here is a brief description of the services provided by Davis Tree Services.
1. Tree reductions and trimmings

No job is too big nor too small for Davis Tree Services. They can help you clear out your garden as well as remove a tree or stump.

When providing these services, they ensure that the procedure does not destroy your landscape or property. After completion of the task, your garden or land will look amazing. You will not have any branches or twigs leftover or ugly looking landscape.
2. Tree felling and clearing

Large areas of trees are also cleared to provide room for more construction or renovations. Davis Tree Services can help you clear your land completely. They always ensure the task is done to the best of their abilities despite the size of your estate.

Contact us today to get the quality tree removal services in Southlake, TX without delays.