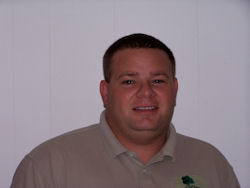 Why are we the best tree service company in the area?

Proper tree care is incredibly important for the appearance and life span of your trees. If you are looking for a local company to provide a safe, proper, and quick service completion, then we are the perfect company for you. We have been providing excellent quality tree care in Southlake, TX for years.


• We will provide the most thorough tree care ever, or it will be free!

There are many landscaping companies that can maintain your trees, but they will not thrive and blossom like they would with our skilled professionals. We will utilize the latest equipment to make sure you get maximized results. You will be amazed to see how we transform your residential or commercial property.


• We have the knowledge and experience to provide the best results on your tree maintenance services.


Our agricultural professionals have undergone extensive training to ensure they can give your trees the best service possible. We will give your trees the attention and maintenance they need to blossom. If you are ready to take your tree care to the next level, then you should call our team of professionals today to schedule an appointment.

• We have the lowest prices in the area for quality tree care.
We understand that money doesn't grow on trees. Our company has a transparent pricing policy. We will give you the most thorough tree care ever or it will be free. Not many companies will take accountability for their work. We will work carefully to prevent any damages to your property. If you would like to keep your trees thriving and looking their best at all times, then we can schedule routine quality tree care services in Southlake, TX. You will never have to lift another finger for your property.