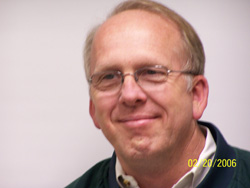 Low hanging branches can obstruct your walkways or driveway and can also come in contact with power, cable and telephone lines. In addition, dense patches of foliage can block the sun from reaching your lawn, shrubs and plants. To keep trees healthy and from overgrowing, it is important to hire us for our professional tree trimming services in Arlington, TX that will not be outdone by the competition. Our skilled team knows how to properly and safely trim trees. Plus, they use top-grade equipment to ensure the job is done right. When our crew is finished, your trees will look great and will no longer block sunlight or obstruct your walkways or driveway.
Our arborists have the expertise to properly remove overgrown branches and know how to safely remove excess leaves without damaging the tree. It is wise to have your trees trimmed regularly to remove potential hazards. Weak, dying or dead branches can fall at any moment. Our tree trimming services will protect your property and will keep you safe. You can rely on us to do an excellent job. We have a solid reputation in the area that we are proud of and cherish. In addition, we have a long list of satisfied customers that rate us highly and often recommend us to family and friends.
Trimming trees on a regular basis can help them grow tall and strong and can promote health. We have been in operation for years and can provide you with the top-quality tree trimming in Arlington, TX that will help your trees flourish and grow. Our skilled arborists are highly trained and can be trusted to properly trim the trees on your property. If you hire us, we assure you that we offer the most thorough tree care ever...or it's free. Contact us today to book an appointment.