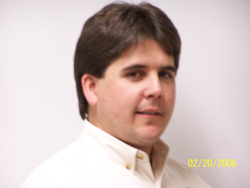 Fertilization can help small, sick and weak trees prosper. Skilled arborists use this technique to enrich the soil with vital nutrients that stimulate new growth. Trees can thrive once they have been properly fertilized. Our expert team knows what they are doing and will not be outdone. Other issues that fertilizers can help with include thick soil, slow drainage, and diminished ventilation. Signs of poor nutrition include lack of tree growth, pale or yellow leaves, dead spots and loss of leaves. The top rate tree fertilization services in Keller, TX we provide are calculated to help trees stand tall and strong. Typically, it is best to fertilize trees is in the fall, but it can be done in the spring or early winter.


Fertilizers help to stimulate new growth and can strengthen weak and diseased trees. This process also helps improve the health of trees so that they can live a longer life. We offer expert tree fertilization services that will not be beat and that nourishes and beautifies trees. If homeowners want to enhance their landscape and want their trees to flourish, we can assure them our certified arborists have the expertise and training to safely fertilize any tree on their property. Our services are unequaled by the competition.
When sick and weak trees are properly inspected and treated, they will prosper. Moreover, they will become stronger. Fertilization not only enhances tree growth but it also helps them fight off diseases and bugs infestations. Plus, it protects trees against environmental stresses such as pollution and helps them withstand extreme hot and cold temperatures. Our first rate tree fertilization services in Keller, TX will not be duplicated or surpassed and are designed to help trees blossom. We offer the most thorough tree care ever...or it's free. Please give us a call today for a no contact estimate or to book an appointment.