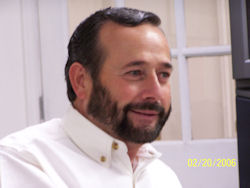 If you worry about pests when it comes to the trees in your yard and you are concerned that bugs might cause your trees to get unhealthy or even die, you need to do all that you can to look out for the health of your trees. If you are concerned about a type of insect that has come to your area and that is attacking some of the trees around you, you might want to fertilize your trees to prepare them for problems that might be coming their way. We offer tree fertilization services in Keller, TX so that you can help your trees get built up and be strong, making them more likely to survive an attack by pests.


If you are worried about what the environment might do to your trees and what poor air quality can do for their health, we can help you out. If you feel that your trees are going to suffer because of the weather or because the sun is not shining enough, we can give your trees a bit of support. When you invest in tree fertilization services, you help combat some of the bad that your trees have to deal with by giving those trees support and helping them be strong and healthy.


There are diseases that trees can deal with and fertilizing the trees can make them less susceptible to diseases. There are ways that you can take care of your trees, and we are here to make sure that you understand all that can be done to help them stay healthy. When you choose our tree fertilization services in Keller, TX, know that we are offering you thorough help. You will not overpay for our help and you will not be disappointed when you trust us. We offer the most thorough tree care... or you get our services for free.