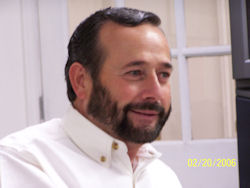 When trees are diseased or dying trees, it is a good idea and wise to contact experts for tree fertilization services in Keller, TX. Adding nutrients to the soil can improve the health of sick trees and can help them thrive. One of the greatest benefits is the enhancement and enrichment of the soil that helps trees grow strong. Our certified arborists are highly trained and know how to improve the health of trees. If you hire us, you can rely on our trained professionals to properly treat any diseased tree on your property. In addition, you can trust that our fertilizing methods will not damage the soil, grass or trees.


Our procedures can save dying or diseased trees and can help them live longer. We utilize first-rate and advanced tree fertilization techniques in Keller, TX that can revive diseased and dying trees. Fertilizing adds nutrients and minerals to the soil so they can combat disease. However, this process must be done right because improper methods can worsen issues and may kill the tree being treated. Our skilled and highly trained team is very knowledgeable. You can trust that their expertise will not be matched surpassed by the competition. We are an experienced and reputable company that has been operating successfully in the area for years.
Fertilization brings oxygen to the roots of tree and promotes health and new growth. Plus, it helps trees flourish. We use techniques that moisturize the soil, which helps trees blossom. Our unequaled tree fertilization is the best in town and can help dying and diseased trees prosper. If we are hired, we guarantee that our arborists will safely and effectively treat your sick trees. We offer the most thorough tree care ever...or it's free. Please give our office a call today for a no cointact estimate or to setup an appointment.