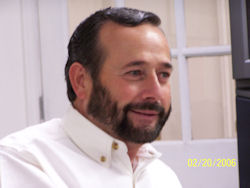 At times, weak, sick and small trees will need fertilizers to improve their health and to help them grow. Fertilizers treat and enrich the soil with nutrients that promote growth. There are other issues may require the use of fertilizers such as reduced air circulation, thick soil and poor drainage. Our top-quality tree fertilization services in Arlington, TX stimulates growth and helps strengthen weak trees. Fertilization adds nutrients to the soil, which helps trees thrive. Typically, people opt to have their trees fertilized during the fall months, but many also have it done in the spring or winter when trees are inactive.
Fertilizers encourage new growth and can make weak and sick trees stronger. They can also help enhance the growth and health of trees, which can expand their life. Our reliable and expert tree fertilization service also prevents the spreading of disease and infestations. You can trust that our fertilizing measures will help nourish and beautify your trees. If you want to improve the aesthetics of your landscape and want the trees on your property to prosper, we assure you that our skilled team has the expertise to safely fertilize your trees. Our services are unequaled and will not be beat by any competing company in the region.
When sickly and weak trees are successfully treated, they will thrive and will grow tall and strong. Fertilization is one of the most effective ways to help weak and diseased trees blossom. Plus, it helps trees fight off disease and bug infestations. Fertilizing your trees can also make them stand up against the elements. If you have any weak or sick trees on your property, we guarantee that our unbeatable tree fertilization services in Arlington, TX can help them flourish. We offer the most thorough tree care ever...or it's free. Please contact us today to book an appointment.