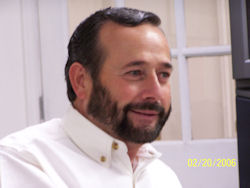 If you have noticed that one of your trees is not as healthy as it used to be, it could be that the soil by that tree is just not offering it all of the nutrients that it needs. If you feel that water alone is not enough for your trees and you see your trees becoming a little less healthy every day, you could benefit from tree fertilization help in Southlake, TX. There are times when a tree just needs a little extra care, a little extra help, and some nutrients that it is not getting from the water that goes into the ground by it.


When you are looking for a company that specializes in tree fertilization services, know that we know what types of fertilizers really work. We know what will feed your trees and what is not going to do anything when it is put into the ground near them. You can trust that we will give your trees only help that is good for them and that we will do what we can to make sure that they have everything that they need to be healthy and to grow bigger and stronger. We want you to be excited about the growth that you see after we have fertilized your trees.


When you are paying for tree fertilization help in Southlake, TX, you are paying for someone to make your trees look nice and grow strong. You are paying for someone to do a good job and a thorough job. When we work on your trees, we promise to give you thorough help in all that we do. If you are paying us, you can know that we will impress you with our work. If we do not offer you the most thorough tree help, you will not be expected to pay us.