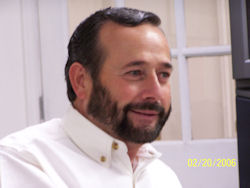 If you want your trees to look healthy and want them to grow, you must properly care for your trees. Doing so will help them flourish and can help extend their life. We offer top-rate tree care services in Arlington, TX that will not be matched by the competition. Our certified arborists are highly skilled and have the expertise to properly care for all trees. We have been in operation for years and offer various services such as pruning, tree removal and trimming. We can be trusted to do the job right. Plus, you can count on us to arrive on time and to have the proper equipment for the job.
Our reputable company is highly experienced and respected in the region. You can trust our skilled arborists to properly care for your trees and to make them look healthy and robust. If you are looking for exceptional tree care services that are not offered anywhere else in town, we ask you to give us a call. We understand that you love your trees and want them to thrive. Our team has the skills to properly trim, prune and shape trees. Plus, they know how to properly remove dead or dying trees. If you want your tress to look great and to flourish, we assure you that we are the best company in the area.
You can trust our arborists to properly care for your trees. We guarantee your trees will look beautiful and will grow strong if you hire us for the job. If you want to enhance the aesthetics of your landscape and want your trees to be healthy, we can help you achieve that goal. Our unbeatable tree care services in Arlington, TX will not be equaled by the competition. We offer the most thorough tree care ever...or it's free. Contact us today to setup an appointment.